Greeting Cards + Gift Wrap
Be the hero of sentiment. We gift you thought-starters and gift wrap that makes your gift look like a winner no matter what's inside. 
Love + Friendship
It is especially nice to hear from your special peeps how special you are to each other.
Birthday
Birthdays happen at least once a year (sometimes twice for those weirdos who celebrate half-birthdays) for several people in your life. It can be overwhelming at times, but hey, get some cards ahead of time so you're not running around at the last minute looking for a subpar card. It's not worth it if you miss the cake.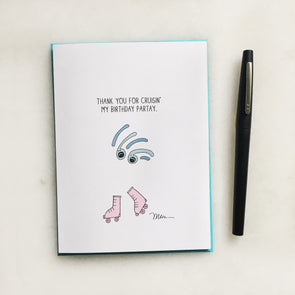 Congratulations
Our ego likes recognition. If you feel the desire to recognize achievement, let the someone's ego have a good day.
New Baby + Adulting
Whether it's a new baby or learning about how to be a real life grown-up, we are in this together.
Thanks
Thank you for thanking the person you are thanking. They'll be thankful for the thanking, even though they probably didn't do the thing you're thanking them for just to get a thank you card. But it's always nice to be thanked. So, thanks!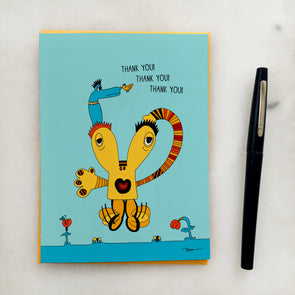 Gift Wrap
Nobody wraps gifts anymore. But half the fun is ripping open the super cute paper! Or, very carefully unsealing the tape and rolling it up for the future—like my mom does. Now, are you going to deny this pleasure and put your present in a bag?